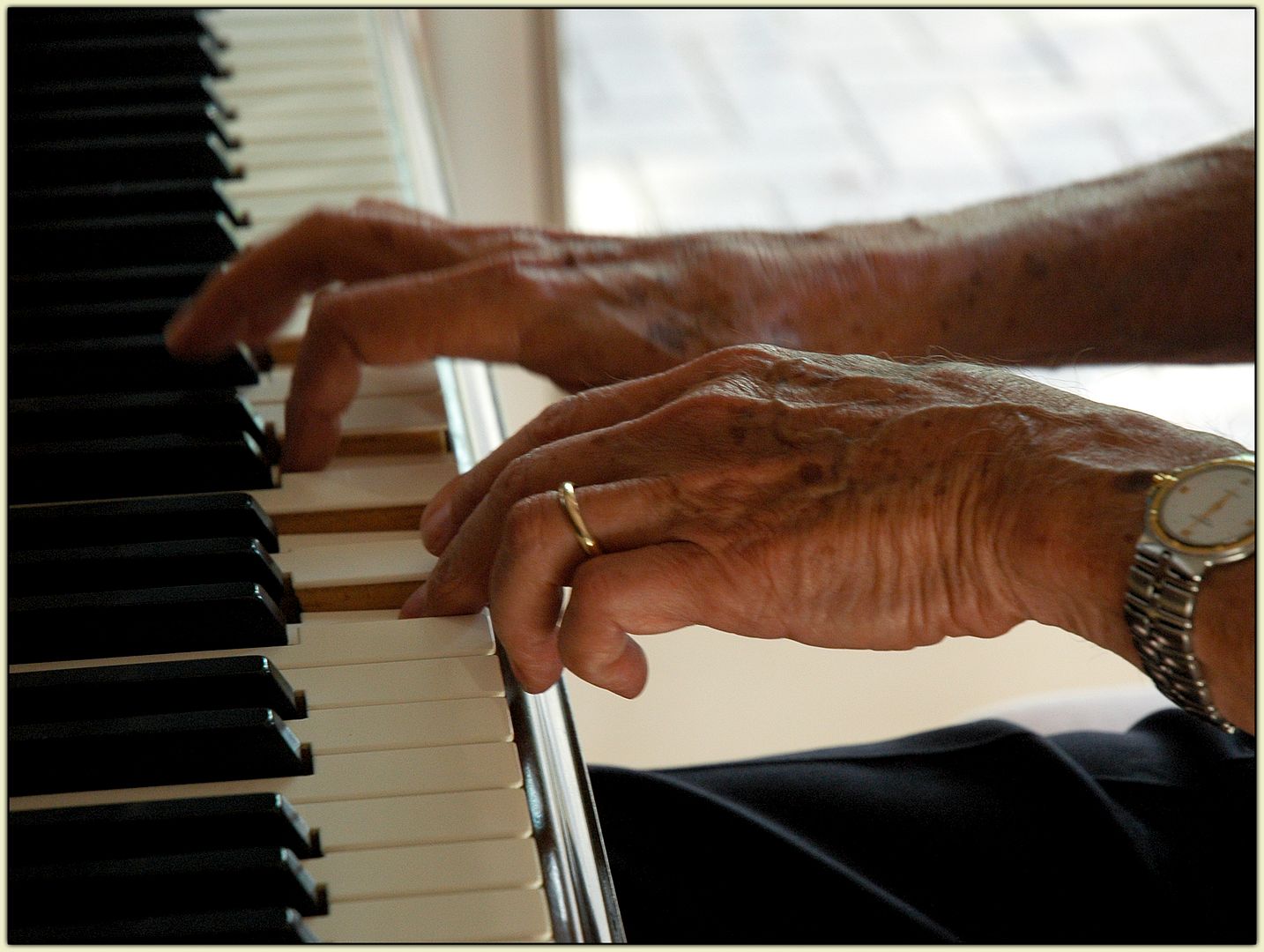 These are the hands that raised me. They are my father's hands.
As a child, I would watch those fingers fly over the valves of his trumpet as his foot would tap out the metronomic beat. He would then sit down at the grand piano and those same fingers would coax beautiful music from hidden strings.
The hands are older now, spotted with age. But they still make that same beautiful music, and it makes my heart sing with sweet memories.
Happy Father's Day, Dad!